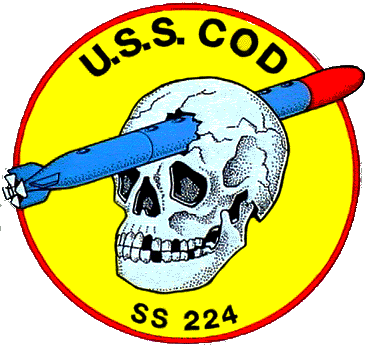 While attending the RNC Convention in Cleveland I made a side trip away from the spectacle downtown to visit a piece of World War II history, the USS Cod submarine moored on Lake Erie.
The Cod was launched in March 1943 and decommissioned in 1954. It saw heavy action in the Pacific where it sunk several warships and numerous merchant vessels over the course of seven patrols during the war.
It also participated in the rescue of Dutch sailors whose submarine had run aground. This was the only submarine-to-submarine rescue operation in history, leading to the addition of the Martini glass emblem on the side of the ship, which symbolized the three-day party thrown by the Dutchmen for the ships crew in Australia after the rescue.
The USS Cod is unique among museum ship submarines in that visitors go through the same entrance and ladder as the crew once did, not a side door cut out later.
The ship itself was fascinating to see. It's amazing that up to eighty men could fill the vessel, "hot bunking"; meaning that they slept in shifts.
It was amusing to hear that the sailors, not particularly concerned about staying clean, would use the space of the small shower stall to store as many cases of beer as they could in between patrols. I was surprised to learn that they could smoke cigarettes on board and it wasn't until 2004 that this practice was ended on US submarines.
It's hard not to marvel at the ingenuity and resourcefullness that our military and industrial leaders showed in mobilizing what was then cutting-edge technology in the form of the submarine fleet and all other manner of military equipment.