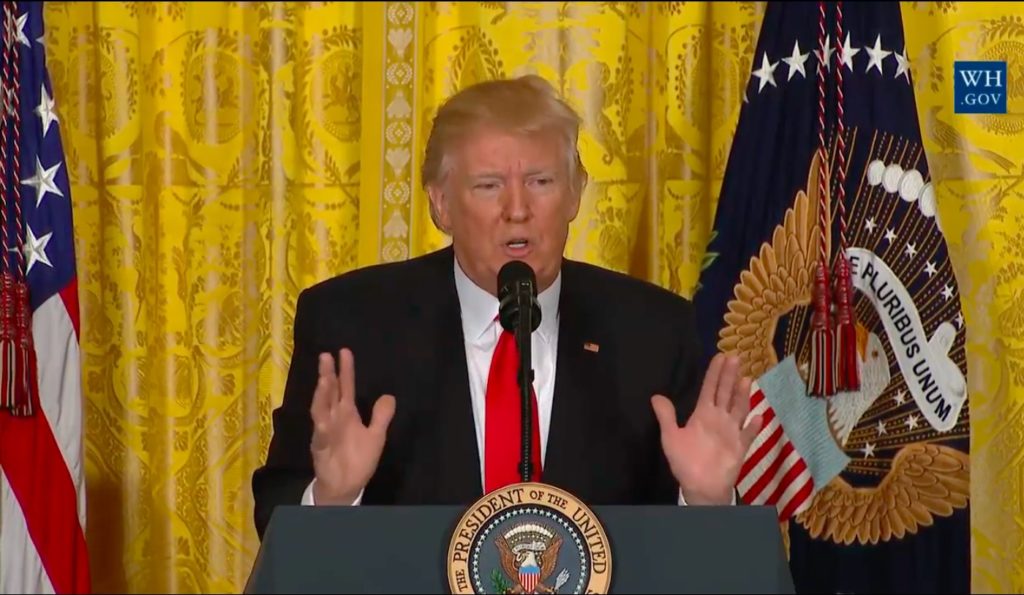 President Trump continued his vigorous resistance to the fake news onslaught of the mass media against his administration with stories about phantom ties to Russia.
Rather than simply play defense, President Trump took the fight to his chief enemies. The press conference is a case study in the challenges facing the Commander in Chief. Of particular note is the persistent attempt to push the false narrative of nefarious Russian ties, which is meant to feed into the broader false narrative that Russia "hacked" the U.S. election.
Though tedious, from a political point of view it's advantageous to the President to have Democrats persist in the delusion that some outside force stole the election. It will prevent them from seriously reflecting on the fact that they ran perhaps the most corrupt politician in U.S. history and offered absolutely nothing to the broad, Middle-American majority of the United States.
It's refreshing to see someone as quick on his feet as President Trump, against arguably the most hostile media environment in modern American history. Amazingly enough, he's still able to have a sharp sense of humor about it, often at the well-deserved expense of the "drive-by media". Well worth watching below: