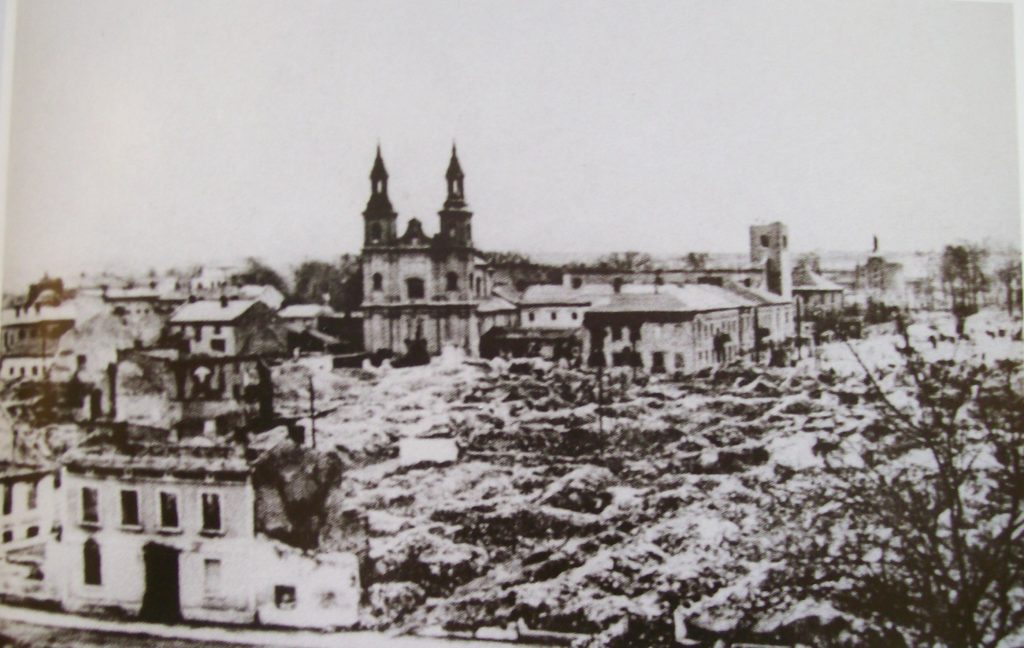 On the 78th anniversary of World War II on September 1, Business Insider quoted my translation of an article about the bombing of Wieluń, a small town whose residents were the first victims of the war.
Overall, 380 bombs fell on Wieluń, weighing a total of 46 tons. The first ones hit the All-Saints Hospital. 32 people died there — patients and staff. These were the first victims of the German air raids during World War II. The next target was the oldest parish church in Wieluń, St. Michael the Archangel, built in the beginning of the 14th Century. The Piaristbuilding was the only surviving structure on the old square.

In total, as a result of the attack on Wieluń by the German air force, which lasted until 2pm, over 1200 people died. Certain sources note as many as 2,000 victims. Bombs dropped by the Stukas (Junkers Ju 87) destroyed 75% of the city. 90% of the city center was destroyed.
Even though nearly 80 years have passed, the legacy of World War II plays a major role in Polish national life. The issue of reparations for Germany's destruction of Poland isn't going away. This article about the wartime losses in private art collections (which I translated for the latest Warsaw Institute Review) highlights just a fraction of the damage done.