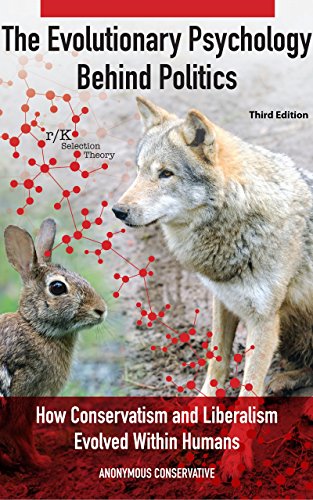 I've only just started reading it, but The Evolutionary Psychology Behind Politics: How Conservatism and Liberalism Evolved Within Humans, is available for free today and tomorrow on Amazon. I highly recommend that you take advantage of the offer.
The book is possibly the most groundbreaking new work in the field of political science in the 21st century. In brief:
The fundamental premise which this work seeks to support is that these two ideologies are actually rooted in two different personalities, produced through Darwinian selection, and commonly seen in more primitive form in other species. Fundamental to any understanding of our political battles today, is an understanding of how these ideologies were produced, and the nature of the specific environments they were designed to confront.
I will post a full review in time, but wanted to let you know about this offer. Get the book for free today and tomorrow on Amazon.