Steve Jobs helped create technology that inspired my creativity. I learned to enjoy using computers, in their many forms, through Apple. I use a Mac at work, at home and an iPhone and iPod in between. I use Keynote software for every one of my presentations and Steve Jobs' example of giving great presentations motivates me to be a better speaker.
I saw Steve Jobs once. It was July 2009, in a parking lot in downtown Palo Alto. He was getting into his car. He was thin and gaunt, but focused. He was recovering from a liver transplant seven months earlier. He still managed to make 7 (or more?) major keynote addresses, while leading his company to become the most valuable in the world, in the next two years.
Yesterday, I re-watched his 2005 commencement address at Stanford University. Although his message applies to people of all ages, in this case he was speaking directly to my generation, on the verge of beginning to make our stamp on the world.
He's helped me to put a better stamp on the world and few people in recent American history have done more to innovate and inspire so many people.
Thanks Steve, you made the world a better place.
Below are some great pieces that reflect on Steve Jobs' life and legacy. Also I've included a few pictures from the Apple Store in Palo Alto, from last night.
http://daringfireball.net/2011/10/universe_dented_grass_underfoot
http://www.businessinsider.com/steve-jobs-tv-appearance-2011-2 
http://www.nytimes.com/2011/10/06/business/steve-jobs-of-apple-dies-at-56.html?_r=2&hp
http://arstechnica.com/apple/news/2011/10/steve-jobs-february-24-1955—october-5-2011.ars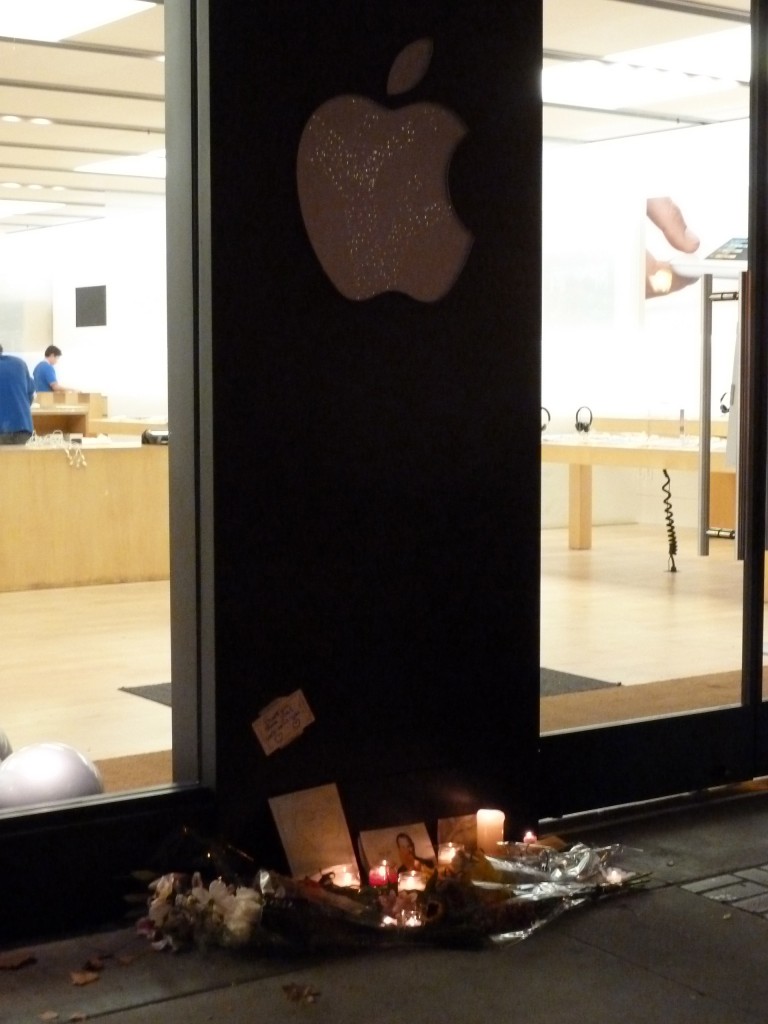 http://arstechnica.com/apple/news/2011/10/the-first-time-i-used-an-apple-computer-was.ars
http://arstechnica.com/staff/fatbits/2011/10/steve-jobs-a-personal-remembrance.ars