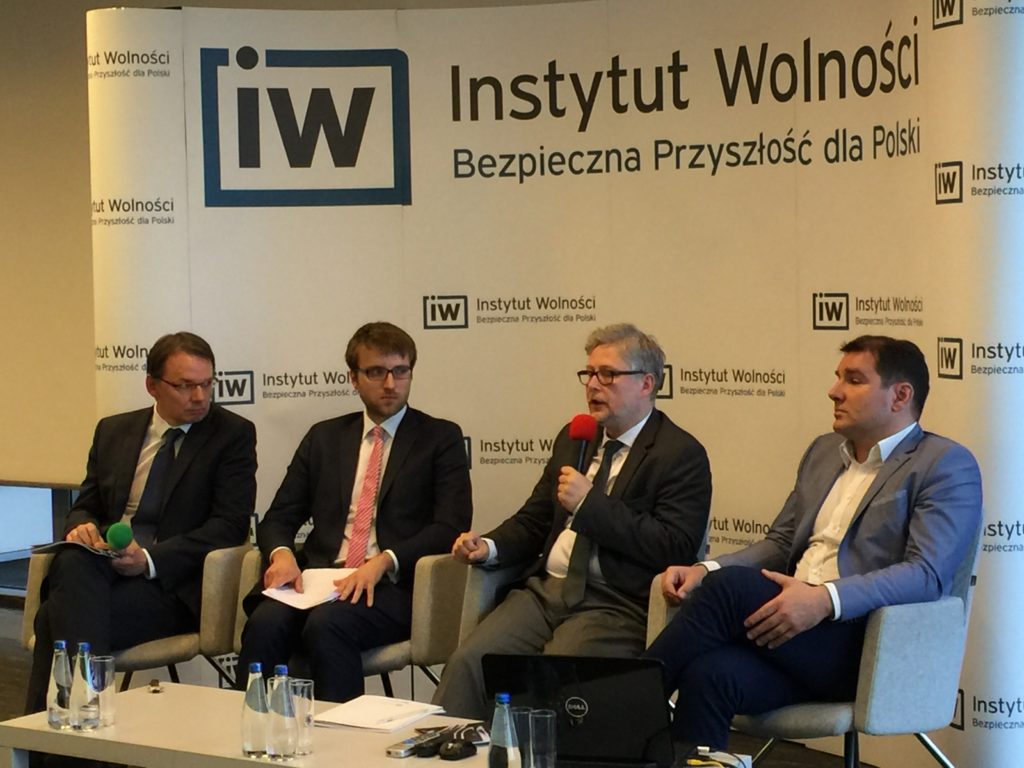 Since March I've been participating in the Institute of Freedom Leadership School. The Institute is a nonpartisan think tank focused on ensuring Poland's security and inspiring a new generation of young leaders. The weekend workshops have included speakers such as the former British ambassador to Poland, Charles Crawford, and Joanna Malinowska-Parzydło, a personal branding expert, among many other excellent presenters.
Last week an event was held to present the Institute's recently published report "Polish and British Visions for the Future of the EU; Identifying a Joint Agenda for Long-Term Reform". I volunteered to video record the event, which you can watch below. Though it's mostly in Polish, the British ambassador to Poland, Jonathan Knott, speaks in English at 16:35 and 1:47:30 marks.
I almost knocked the camera over in the first few minutes, but I recovered and think the recording turned out ok for the first time I've filmed such an event. 🙂
You can follow the Freedom Institute on Twitter and like them on Facebook.