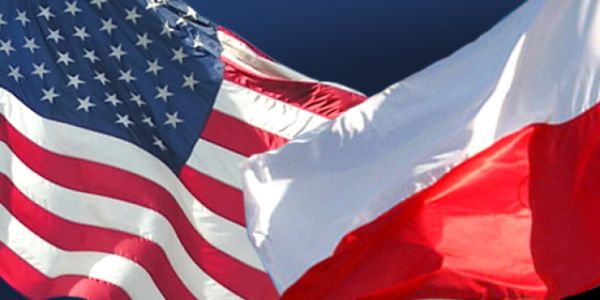 Earlier today I attended a talk by Professor Andrew Michta hosted by the Freedom Institute in Warsaw. The subject was the incoming Trump administration and what it could mean for the world.
Professor Michta is very well informed and though he apparently was surprised by Trump's victory, he is quite optimistic about the incoming President given his cabinet picks, especially General "Mad Dog" James Mattis as Secretary of Defense.
The talk was a reminder to me of how weak the understanding of America is in Poland. It's not that surprising because most of Polish media simply apes whatever they hear on CNN, the New York Times, the Washington Post, or other far-left "news" organizations. This "news" is passed through a slightly less leftist, Polish journalist filter before it reaches the average person.
Thus the typical Polish Americanist (scholar of American studies) is about as well informed as an American journalist, having probably read more books, but at the same time having a much poorer command of the English language and not having spent much time in America. These are the people that are presented as authorities on America in Poland.
A glaring example is Professor Zbigniew Lewicki, a well-recognized academic who often comments on American affairs in the media. He was the Director of the American Department at the Polish Ministry of Foreign Affairs and ran the American Studies Center at the University of Warsaw.
I attended a discussion at the German Marshall Fund office in Warsaw several weeks before the presidential election. Professor Lewicki's most memorable statement was "I am certain that Donald Trump doesn't want to win the race." He explained this shocking statement by saying that Trump's heart really wasn't in it and that he was preparing to start his own media channel after the election. He further stated that "Donald Trump doesn't know where Eastern Europe is".
Lewicki's smug arrogance was shared by another Americanist professor who I shared a panel with on the night before the election. That professor (I don't remember his name) was also present at the Michta talk tonight. During the Q&A one of the things he asked was whether Trump was like Jimmy Carter, in that he'd come to Washington thinking he'd play by his own rules but learn otherwise! I have to give some creativity points, because I've never heard a comparison between Trump and Carter, but anyone who has been paying attention to this race closely and has a clue about what is going on, is not going to make that comparison.
If Poland wants to be taken seriously by the United States and have a solid understanding of who they are dealing with in President Trump, this situation has to change. I've started doing a small part in helping Poles understand why Americans voted for Trump and the meaning of the election, but there is a lot more work to be done.
At least I know that with such weak competition, if I put the work in I can run rings around these "Americanists" in short order. Time to get to work.