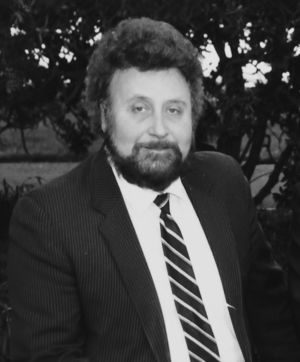 Joseph Dwyer, a long-time librarian and curator at the Hoover Institution Library and Archives, passed away recently. I remember Joe from the 1980s and 1990s when my dad would take me to Hoover. He was never too busy to say hello and always had a cheerful disposition.
Besides contributing mightily to the growth of Hoover's holdings, especially to the Soviet and Post-Soviet Independent Publications Collection, Joe was a linguist par excellence:
Dwyer had a great ability and passion to master foreign languages.  He learned German from his live-in grandmother.  He also picked up a little Polish and other foreign words with the help of childhood friends from immigrant families.  While in a Catholic high school in Minneapolis he completed coursework in Latin, Spanish, German, and French, in addition to studying Persian with the help of an Iranian immigrant-friend whom he taught English.  During his university studies, besides Russian, he took an intensive Chinese summer course at the University of Southern California.  Later, while already working, he took classes in Lithuanian, Latvian, Serbo-Croatian, Slovene, Bulgarian, as well as Persian.  He had no formal training in Polish yet was able to read it and speak it well.  By the time he came to Hoover, Dwyer had a working knowledge of at least twenty languages.  He was more than a polyglot; he was a linguistic genius.
Joseph Dwyer will be missed, but his legacy lives on in one of the greatest archival collections in the world. Godspeed Joe.