Last summer I had the privilege of meeting Prince (now King) Philippe of Belgium, when he visited the Hoover Institution and Stanford University. I spent about half an hour presenting some of treasures of the Hoover Library and Archives to him and several dozen staff and members of his economic mission, and the Belgian press.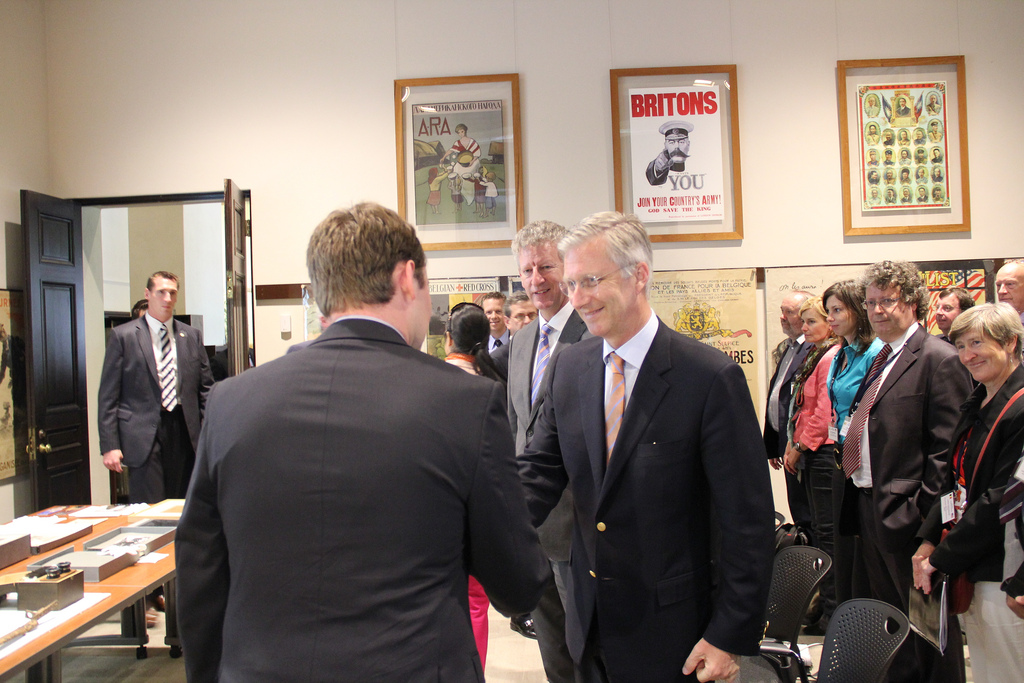 The visit of Belgian royalty to the Hoover Institution is no coincidence. In 1914, Herbert Hoover was asked to become the head of the Comission for Relief in Belgium (C.R.B.) a massive, privately-funded, humanitarian relief organization tasked with providing aid to Belgium, which had been isolated by a partial German occupation and a British naval blockade at the outset of World War I.
The Hoover-led C.R.B. supplied millions of Belgians with daily meals for the duration of the war, heading off what could have been a humanitarian disaster. The gratitude of the Belgians for Hoover's efforts a century ago, endures to this day.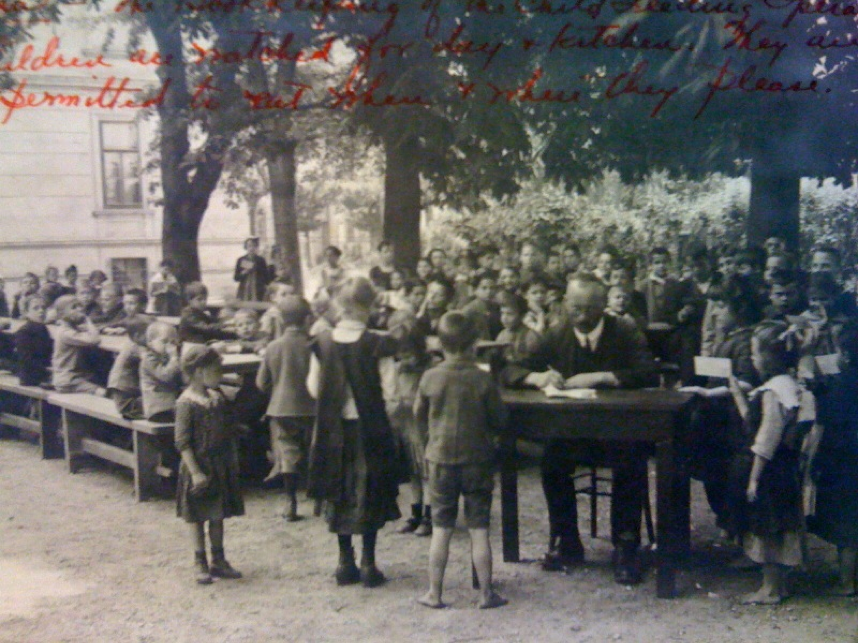 Herbert Hoover's pioneering work during the War, along with hundreds of dedicated volunteers from America and across Europe, would serve as the model for post-war reconstruction in Europe, under the auspices of the American Relief Administration (A.R.A.), also led by Hoover.
One can compare the operations of the A.R.A. to the Marshall Plan after World War II, though the A.R.A.'s focus was on rebuilding Eastern Europe (even operating in Russia during the great famine of 1921).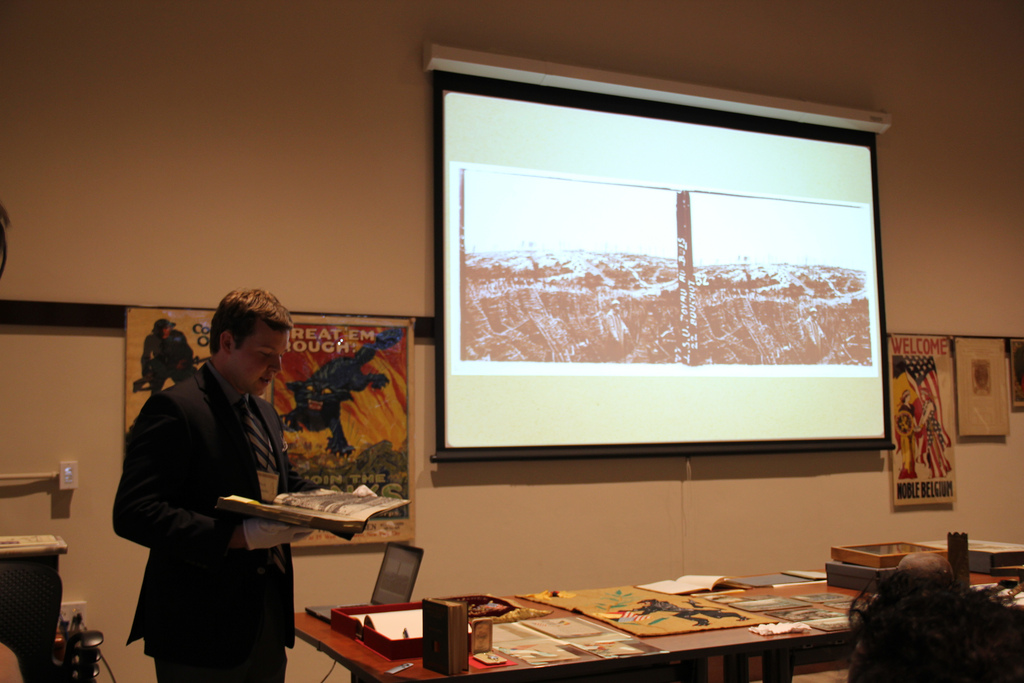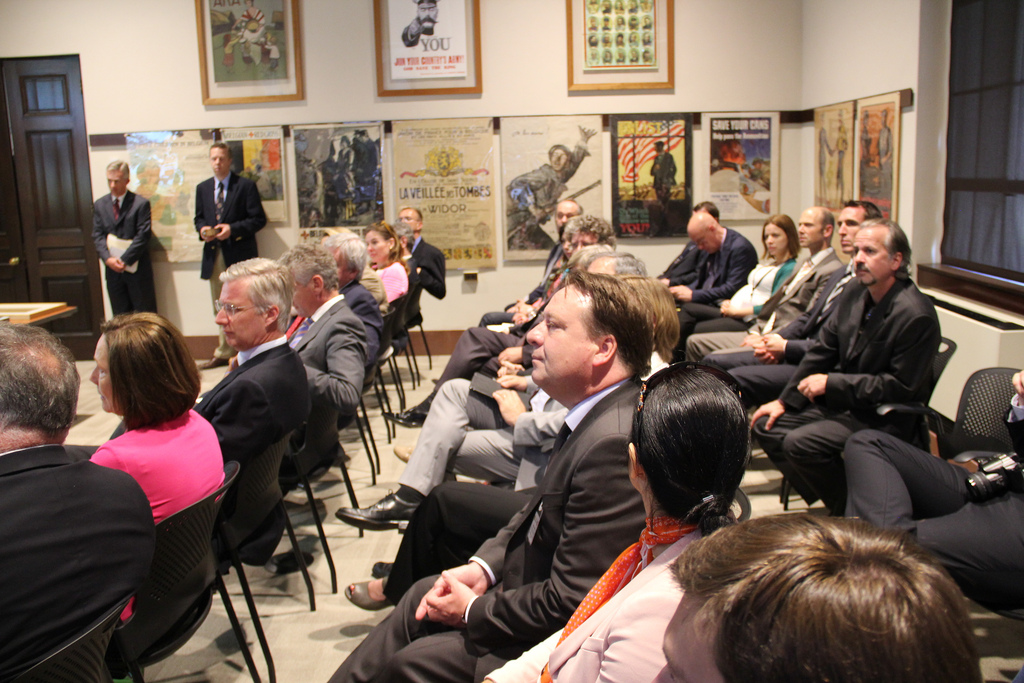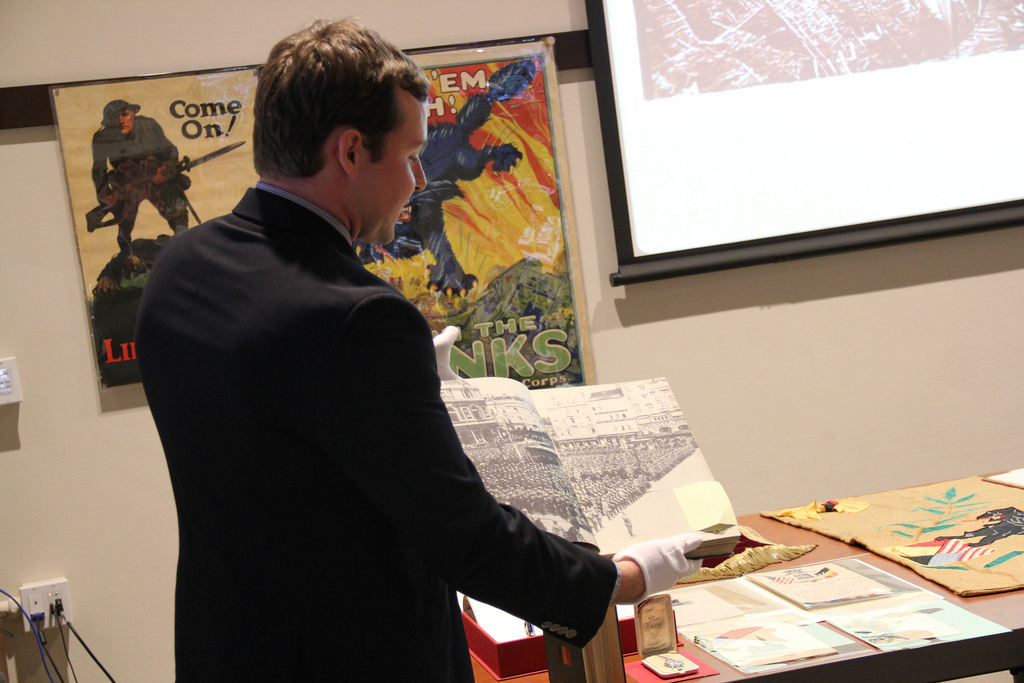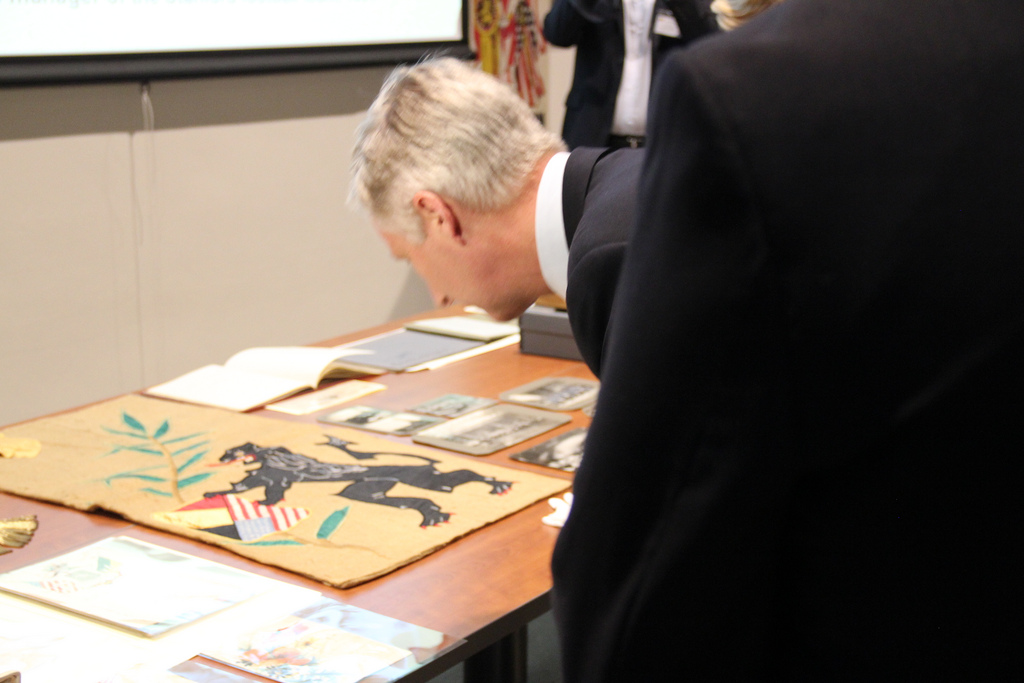 During the 1939 World's Fair, five large tapestries created by Floris Jespers were displayed in the Belgian Pavilion. One of the tapestries (measuring 16.5'x18.5′) depicted Herbert Hoover, the burning Leuven University Library (set afire by the German army in 1914) and the phrase "The United States Saved Belgium from Starvation During the War, and When Peace Came They Helped to Rebuild the Country and Its Scientific Institutions".
Due to the outbreak of World War II, the tapestries were sent for safekeeping to the Hoover Institution, where they remained until 1953. The Hoover tapestry however was presented as a gift to Herbert Hoover and remained in the Hoover Library and Archives.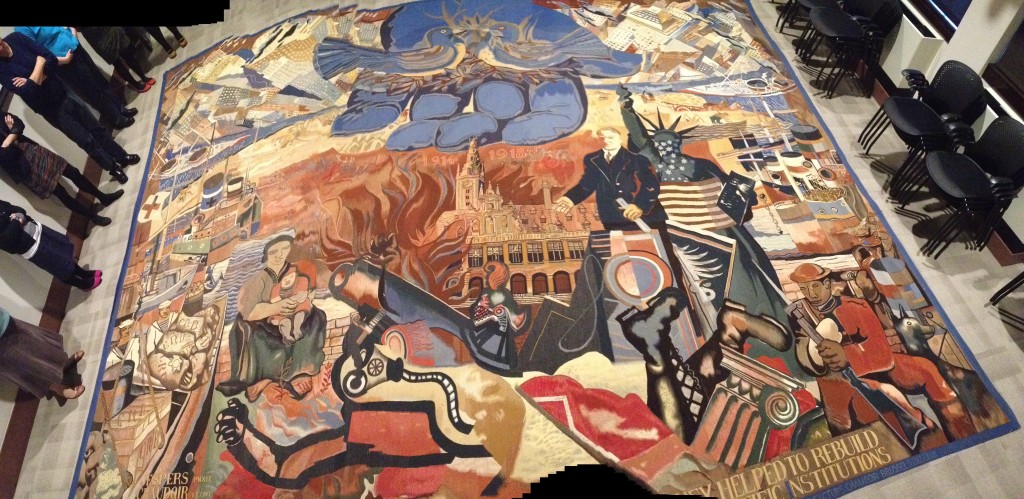 The tapestry is currently on loan to the Leuven Museum and is the centerpiece of its exhibition "Ravaged: Art and Culture in Times of Conflict", which runs through September 1, 2014.
For more information about the tapestry, check out "Picture at an Exhibition" by Clifton B. Parker in the latest Hoover Digest. I also recommend "Master of Emergencies" by George Nash, in the same issue of the Digest, on Herbert Hoover's extraordinary, humanitarian legacy.