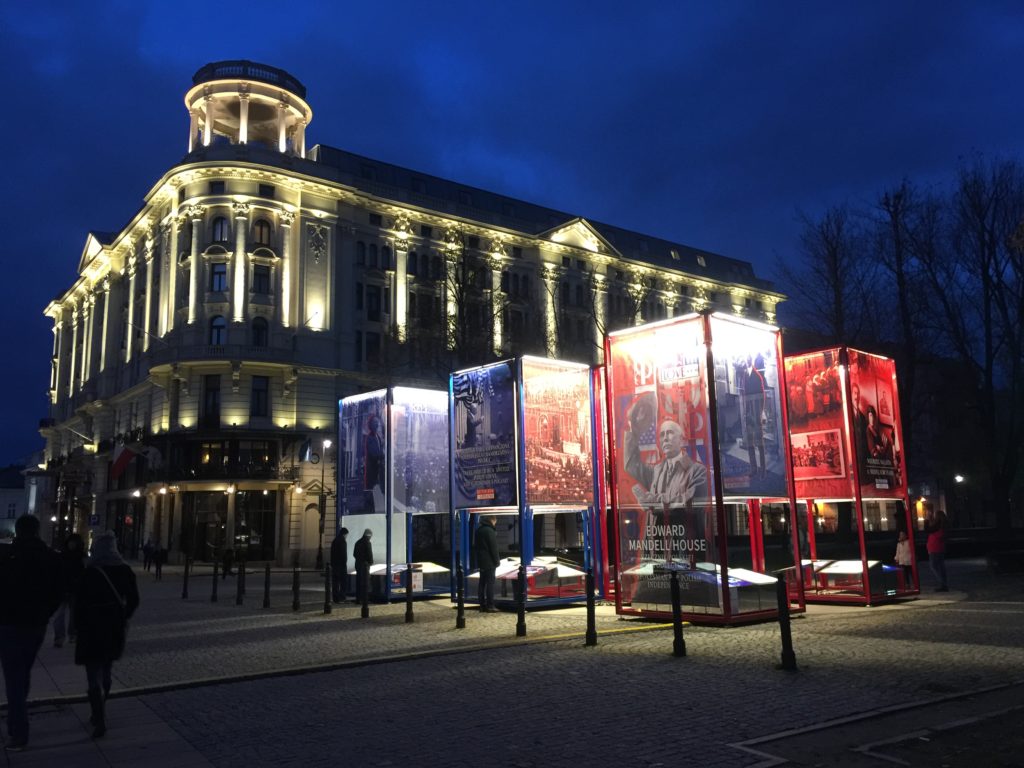 The "From Poland With Love" exhibit, highlighting America's role in Poland's regaining independence, including the work of the American Relief Administration (A.R.A.) which I am writing my PhD about, will be up until December 9, 2017. A powerful windstorm damaged most of the display panels last month, but on the bright side, the exhibit dates were extended by nearly a month after it was repaired.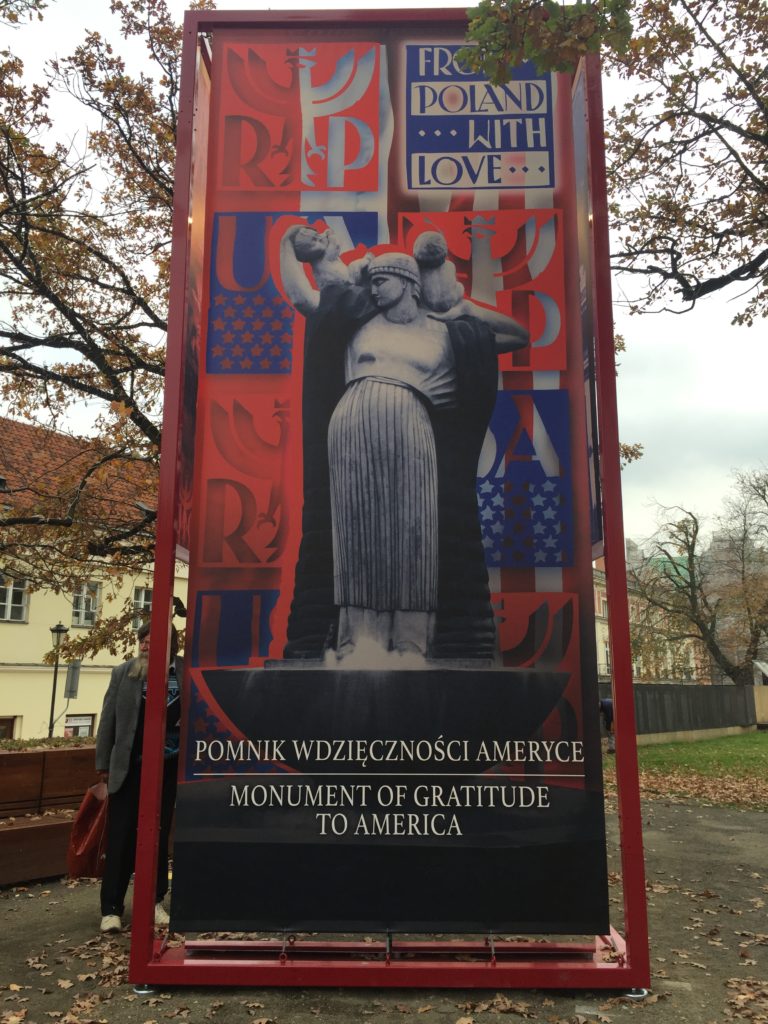 There are four sections of panels located on the Krakowskie Przedmieści street which runs towards Warsaw's Old Town. They are located next to Hotel Bristol, next to the Presidential Palace and Carmelite Church, and on the south and north sides of Herbert Hoover Square. The exhibit was produced by the Dom Spotkań z Historią (History Meeting House) and Ośrodek Karta. I'm glad I could play a small role in supplying some primary resource materials that are part of the exhibit.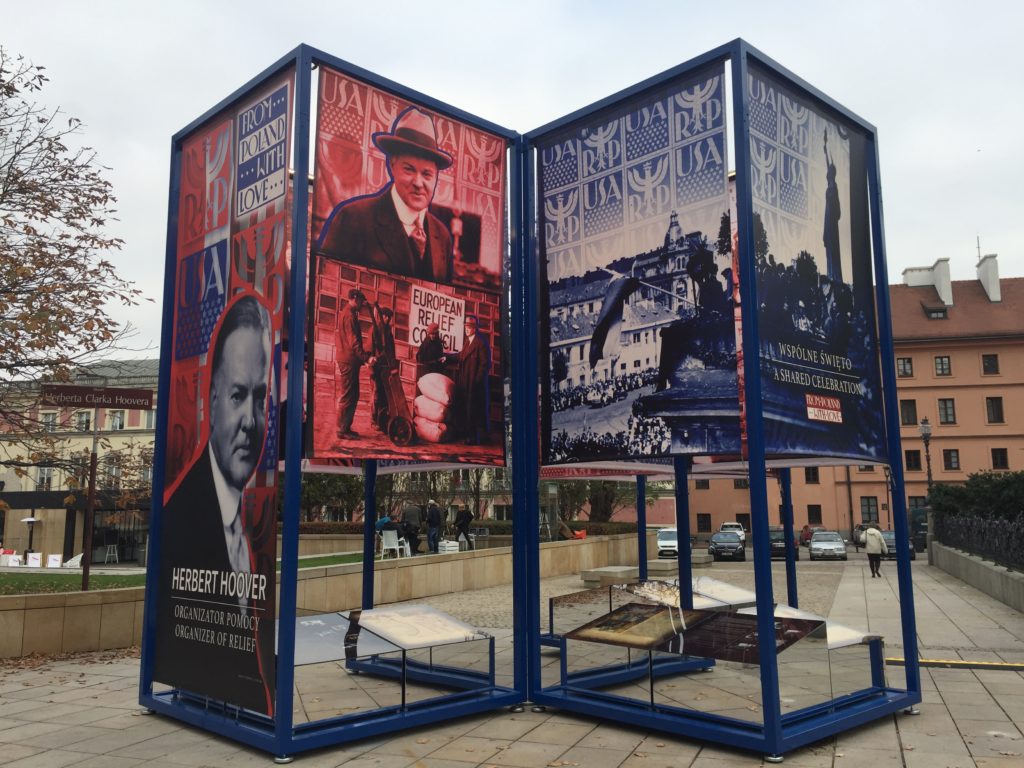 The exhibit is wonderful in every way, from its colorful, large-format presentation, the information provided and the outdoor location. I've heard that the exhibit may be displayed elsewhere in Poland later, but if you are in Warsaw this week and have the time, I highly recommend taking a look. The History Meeting House, around the corner from the Hotel Bristol, also has some more items on display and its also where you can get the very attractive exhibit catalog for "From Poland With Love".