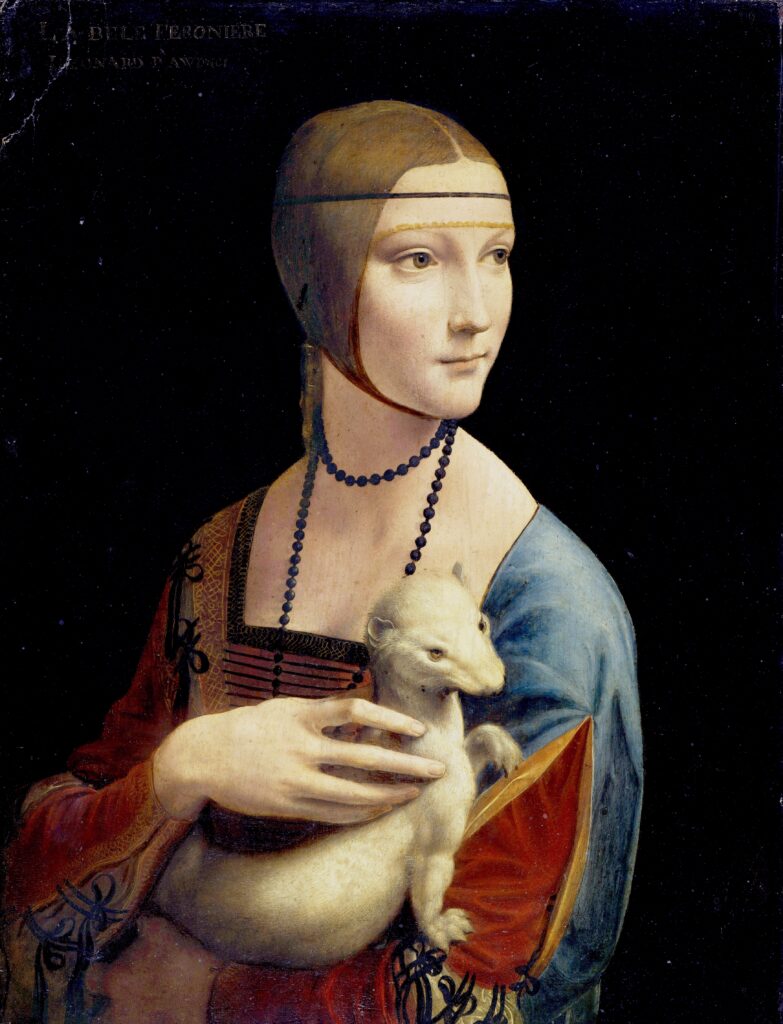 The art collection of the Czartoryski family, housed in Kraków since the end of the 19th century, has been gifted to the Government of Poland. The collection, valued at $2 billion, includes the exquisite "Lady with an Ermine" by Leonardo da Vinci, "Landscape with the Good Samaritan" by Rembrant, paintings by Pierre-Auguste Renoir, among 86,000 paintings, artifacts and archival materials.
Though the transer included the payment of $100 million, it can be seen as a symbolic fee given the exceptional nature of the collection. The da Vinci painting alone is worth at least several hundred million dollars. Given the vagaries of the art market, even half a billion dollars wouldn't be out of the question.
The Czartoryski collection is extraordinary in that it has survived largely intact since the family began to assemble it 300 years ago. This coincides with the most tumultuous period in Polish history, particularly the Nazi occupation from 1939-1945, when the "Lady with an Ermine", for example, hung in the offices of Hans Frank, the Nazi governor-general of the part of Poland not annexed by the Third Reich, and one of the greatest war criminals in modern times.
The most intriguing piece of the collection is the one that is missing, namely "Portrait of a Young Man" by Raphael. The painting, along with the Rembrant, was also in Hans Frank's posession until the end of the war. Unfortunately it was never recovered and its whereabouts are unknown to this day. If the painting survived and was located, it would arguably be one of the greatest artistic finds in modern history.