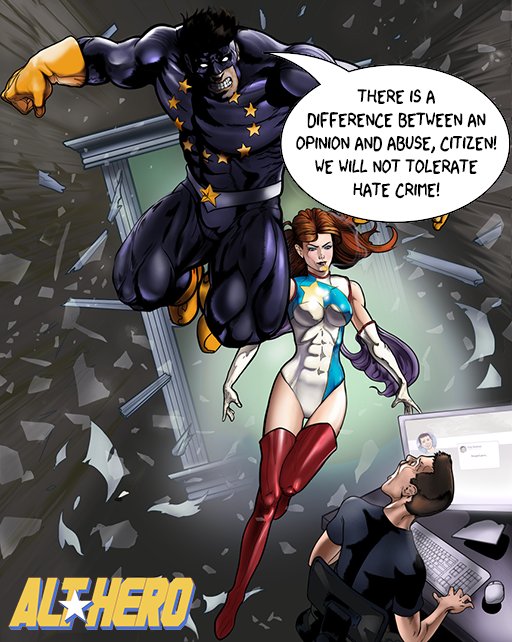 Update: Alt Hero SMASHED their funding goal, gathering $245,000 over the course of the 30-day campaign, nearly one-third of which came in the final 3 days. Read more in the press release.
With just two days to go, the Alt Hero campaign has raised nearly seven times its original $25,000 goal. As I noted in a comment at Instapundit, and Vox Day highlighted at the top of his latest post, I believe Alt Hero will have a greater impact than the tens of millions of dollars being spent by "Conservative" think tanks. Establishment Conservatism has been essentially absent from the culture wars, and has even undermined them by creating the illusion that they are a useful vehicle for countering the left, when in fact they siphon off billions of dollars from well-meaning conservatives who don't realize their money (often entire fortunes handed over in their wills) is being squandered on catered lunches, "working groups", and appearances by former presidents who oppose the very values these unwitting donors hold near and dear!
Alt Hero isn't going to change the culture alone, but it's an important step in the right direction, I am supporting the project, please consider doing so. I spoke about Alt Hero and its importance to the culture wars in the latest Nick Siekierski podcast.